I had to open the fly shop last night to sell Fred Eichler a bow license... His flight was late and a friend is hunting with him this week and gave me the call.. He is in Jersey filming some winter deer hunting... He sat around and we talked hunting, fly fishing and politics... I was surprised how many mutual acquaintances we have.. So keep an eye out for a future show featuring the Garden State..
BTW... He also picked up a fox/yote permit...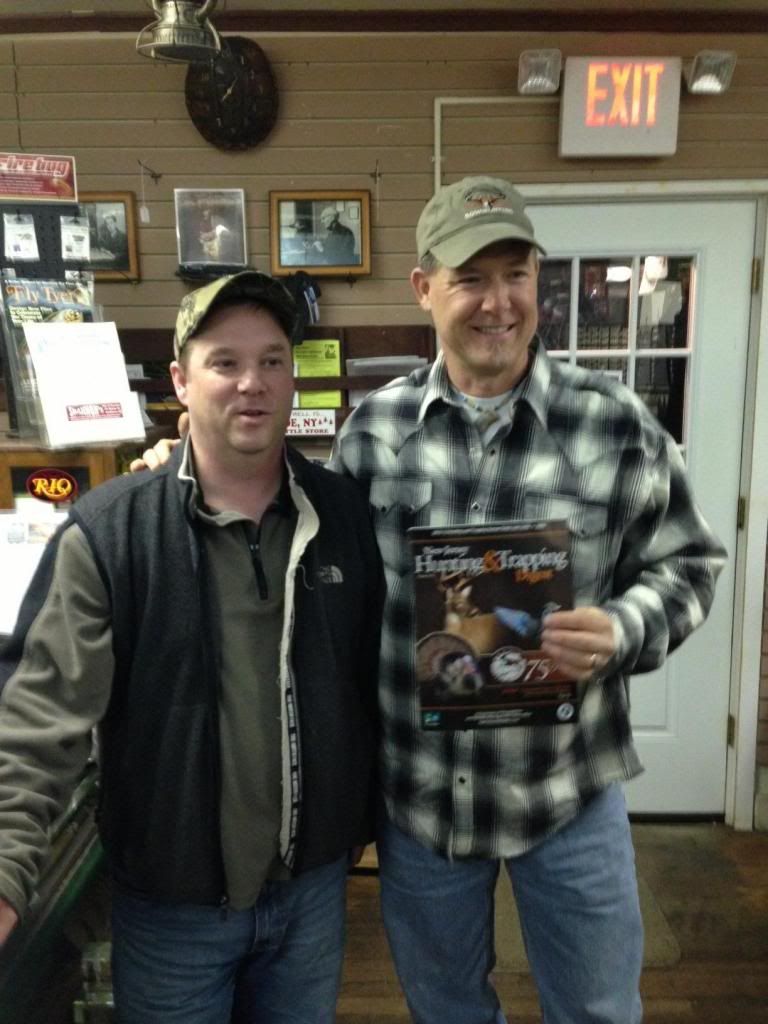 sorry Matt...Not use to format..Please move to appropriate forum...
Cant seem to get this photo to rotate...Oh well...