Well, the alarm rang at 4:00 am this morning, I get up, peek outside and it is still raining. So I crawl back into bed.. The wife and daughter get up for work and school so I get up for the day too.

My buddy Matt (BowhunterNJ) is out since first light ( wasn't raining where he is hunting ) and says that deer are on their feet moving. He is having a good morning with deer back and forth but no shooters yet for him.

I jump in the shower and am on stand by 9:15'ish... The woods are so quiet and damp because of the rain.. No squirrel activity at all. Things are dead but i've only been on stand for about two hours when this 8 pointer comes in from my right checking out my Montana doe decoy.. He is standing and staring at her, he bobs his head, stomps his foot but the one dimensional female wont respond to him...lol...

He does this for about two or three minutes and then gives up and turns to walk away.. I'm already shouldered and tracking him through the scope. When he is broadside I bleat at him with my mouth, he stops and looks over his left shoulder back at the doe and I shoot him.. He initially trots off, stops, starts to run to his right, then back to the left and back to the right and falls over dead.. He made it probably 60-70 yards. I watched him go down so tracking was not an issue. I used a Ramcat to put him down. Blood was decent and easy to follow. Dragging him out was tough, even using a deer cart, it was still a nightmare..

This is my first crossbow buck kill and I could not be happier...
Used my new to me Matrix 380....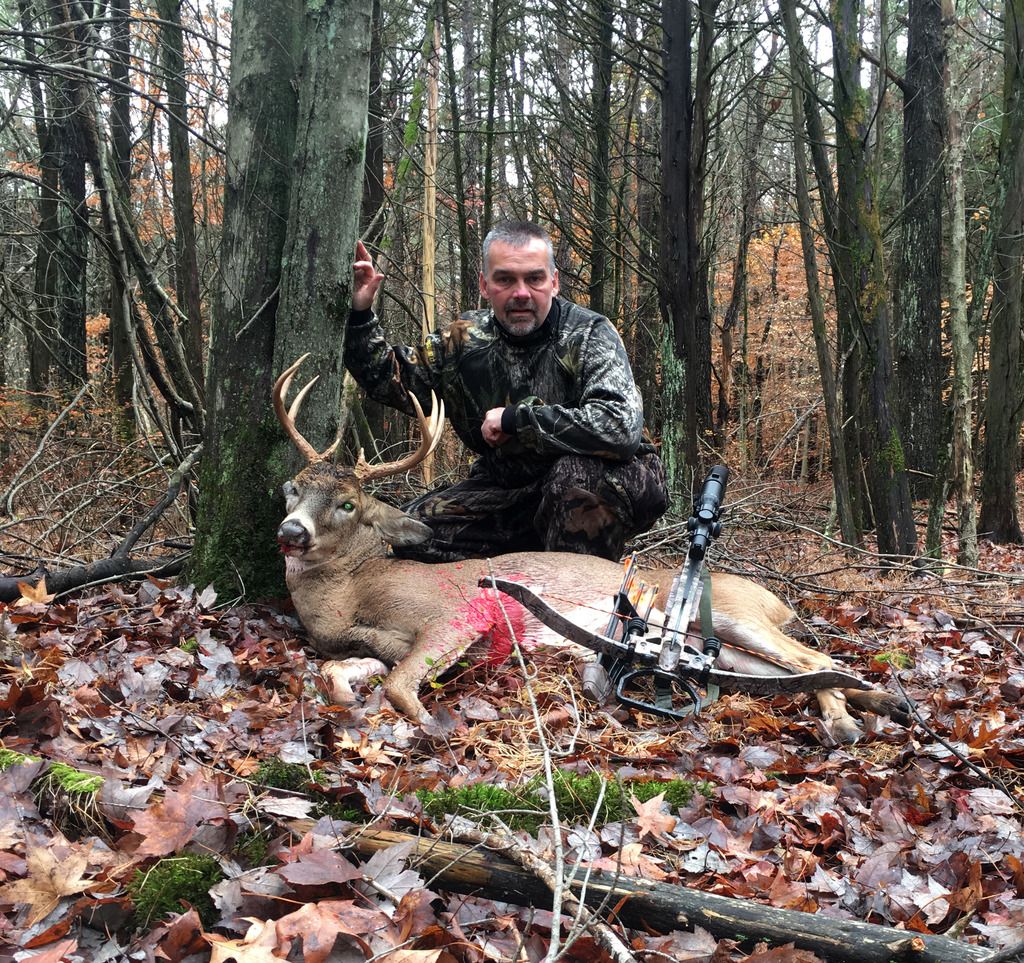 Edited by BowTechExperience, 11/12/15 - 09:51 PM.