Just finished the first small run of the year. They will get better.
Just poured.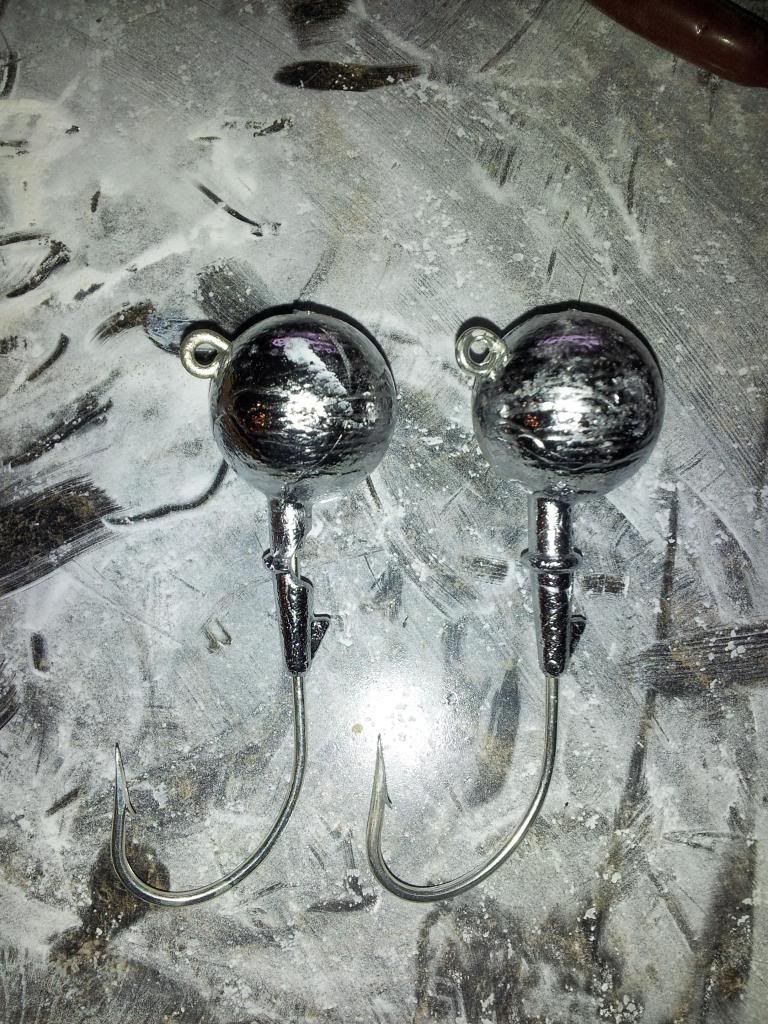 Sizes 1 1/2oz through 3oz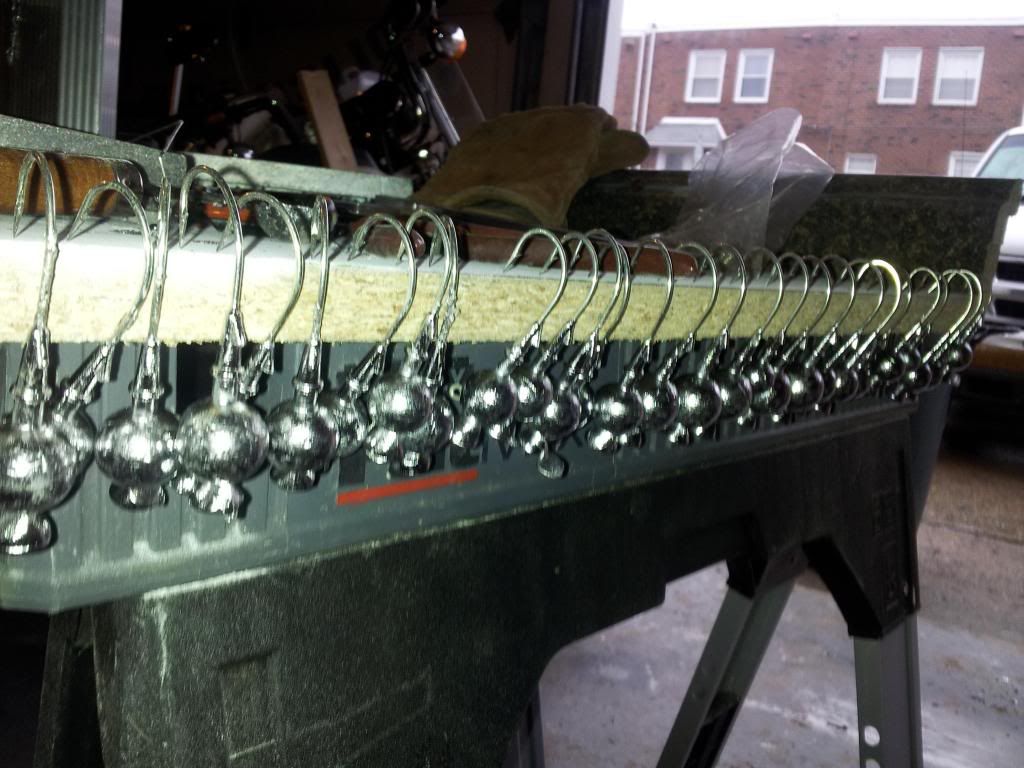 powder coated with the fluid bed and now baking...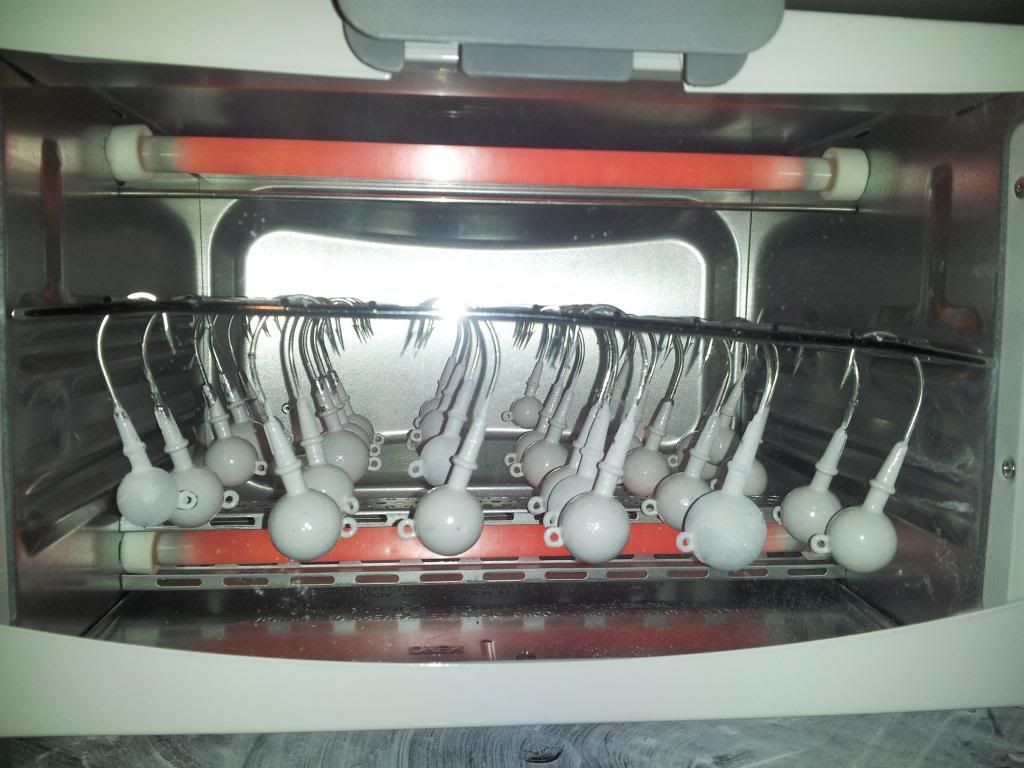 All dressed up awaiting some warm weather and water...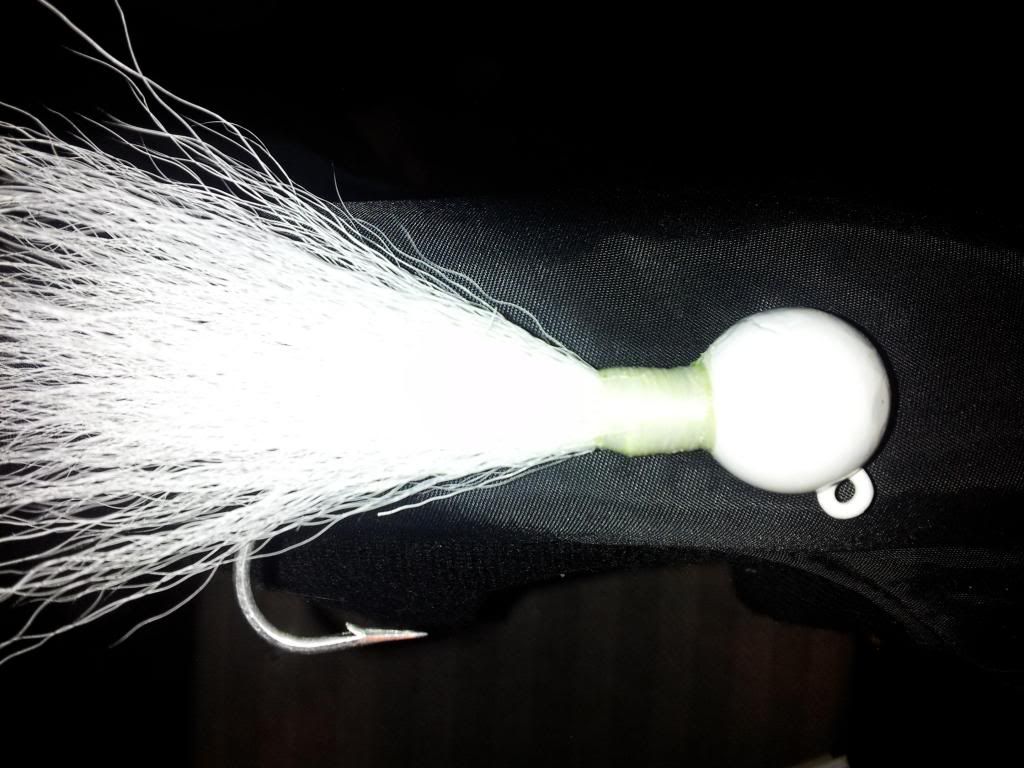 Also did a small run of my " hip hoppers"
basically an ear ball with a swinging hook and teaser. here they are painted and baking.
3oz to 8oz