Welcome to NJ Woods & Water
Come be a part of NJ Woods & Water by signing in or creating an account today!
Enter contests and win prizes
Start new topics, ask, and answer questions
Subscribe to topics and forums you're interested in
Get your own profile page, blog, and photo/video galleries
Participate in live chat
Send personal messages to other members.
Share content with your social media such as Facebook, Twitter, and Google+
If you are experiencing trouble creating an account, please
click here to submit a support ticket and we will help resolve any issues you may be having!
Back from California
Started by
Sugar
,
11/23/13 08:41 AM
You cannot start a new topic

Please log in to reply
#21
OFFLINE
Posted 11/24/13 - 05:58 PM
Congrats and good luck completing your goal in Alaska !

"The tree of liberty must be refreshed from time to time with the blood of patriots and tyrants." Thomas Jefferson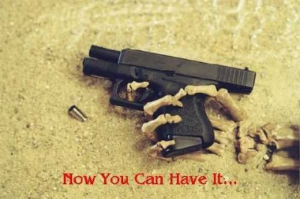 ---
#22
OFFLINE
Posted 11/27/13 - 08:23 AM
Thanks guys....

---
---
0 user(s) are reading this topic
0 members, 0 guests, 0 anonymous users