Pulled this video of the buck I shot walking by the cam right before I headed into hunt.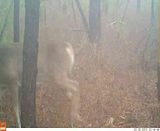 Kinda second guessed my going in late strategy but he was not the buck I was after. Got to my tree about 10am and checked the camera by it and had daylight pics of the buck I was after.
Around 12pm I heard deer running and had a doe fly by. Thought to myself this is going to be good.... seconds later another deer flies by and to me it looked like a spike. Now I think this sucks... Then I heard grunts and spotted the buck trotting past were the two does ran by right to the trail I walked in on. Now im thinking this sucks again but he came right to my tree and stood directly behind me. Now Im just waiting for the snort and bolt .. but he walks right under me and out in front and turns broadside moving fast . I bleat and he stops and I had just enough time to shoot through a tiny hole . Looked like a perfect hit so I waited about 30 minutes and got down. Found the bolt cover in dark blood and expected to see some pink blood on the ground but didnt find any. Tracked him for another hundred yards and figured the arrow did not exit forward but more straight through. I backed out and got some lunch and went back about an hour later. After another two and a half hours of tracking I lost the trail and started researching liver hit animals on my phone and figured I need to back out before he hit the swamp and let him lay.
After a long shitty night of listening to the rain and knowing the deer is dead I started the search. First I hit every obvious trail , then I made a wide perimeter, and then I started grid searching inbetween my tracks. 5 hours into the search I found him just a slight way to the right of my first track. He never bedded. Thank God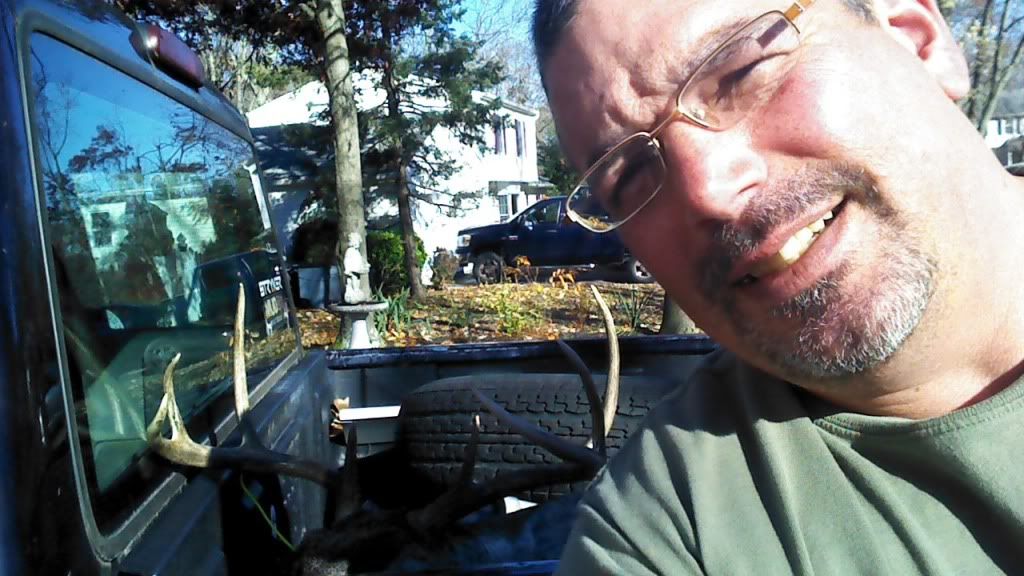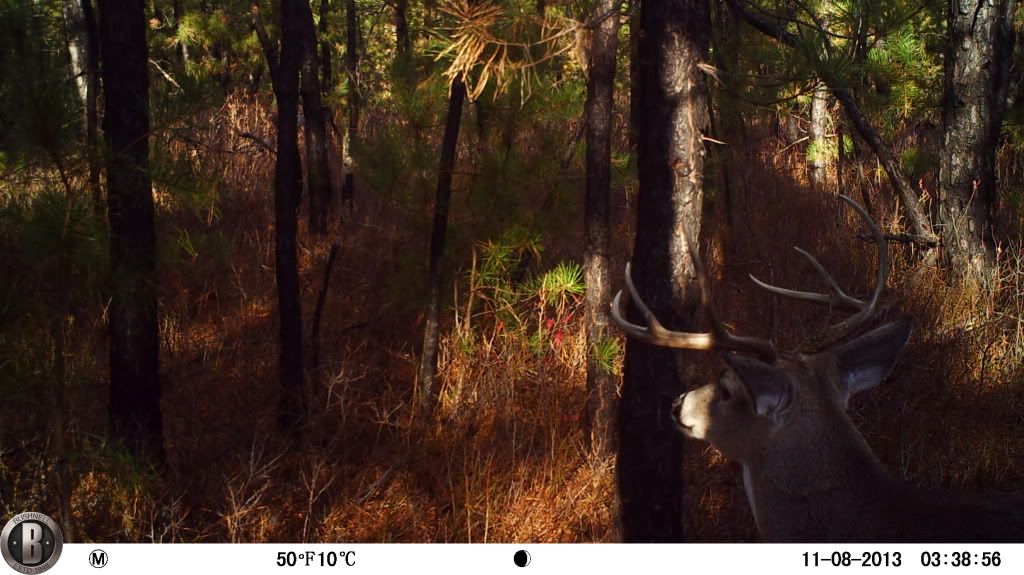 Edited by robnj, 11/18/13 - 02:16 PM.