Any of you guys been out for winter bow lately?
Been frigid.
I've been out a handful of times so far. My brother has been out twice. Second time he took this doe on a long afternoon sit on one of those frigid cold days.
A little doe management in an area that needs it.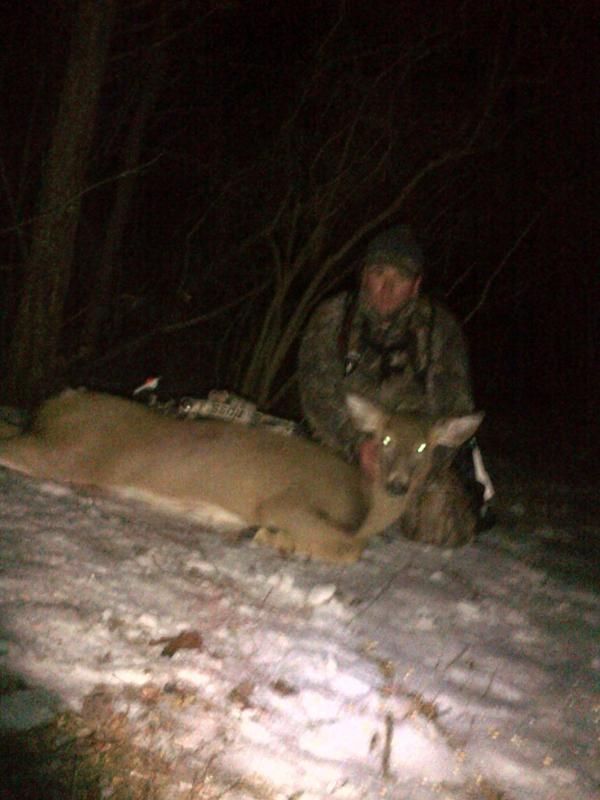 I hope to take at least one more mature doe out of the area myself. It's public land so not sure what others are doing, but it's one of those increasingly rare public areas that definitely have way too many deer still.
BowhunterNJ, recognize that Ross bow?